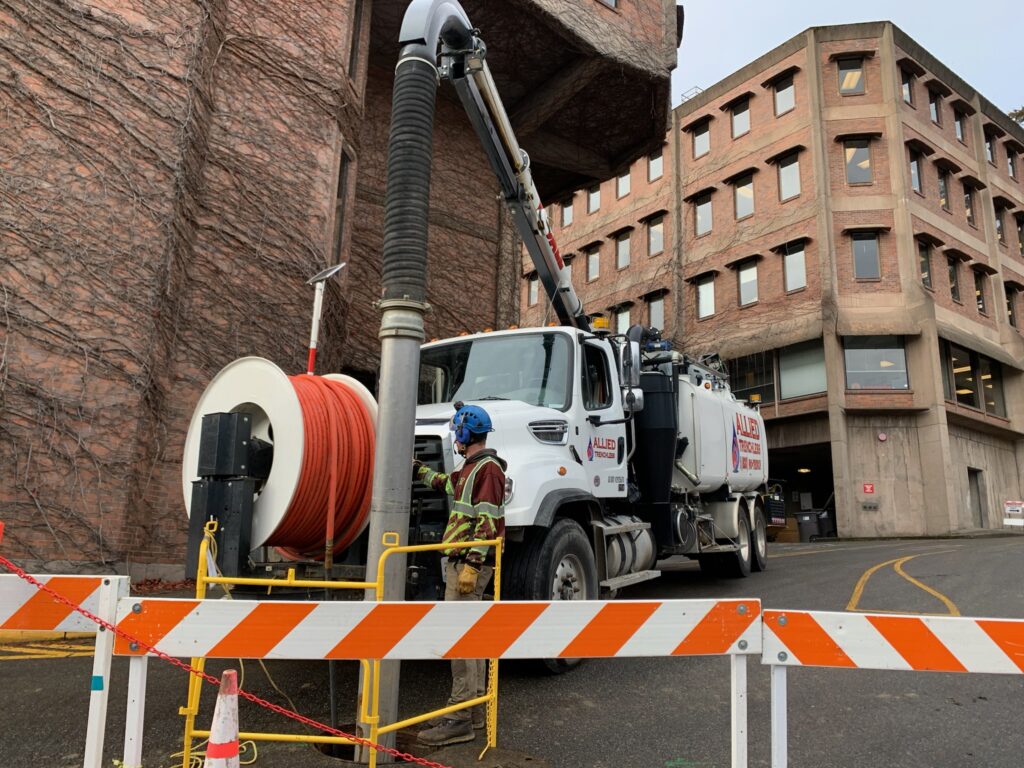 Benefits of the Vac Truck
Automatic continuous filtering
Hydro jetting can clear your pipes safely and effectively. This not only helps with water and flow of waste but can be used prior to repairs.
Our Vac Trucks are a Vacall Recycler which means no more need to stop several times a day for refills.
Saves time, money and the environment
The Recycler system vacuums water from sewer lines puts it through a five-step filtering process and then uses the same water to continue jetting. You don't need to stop the project any longer when you run out of water, with the Recycler you can just filter and keep on going!