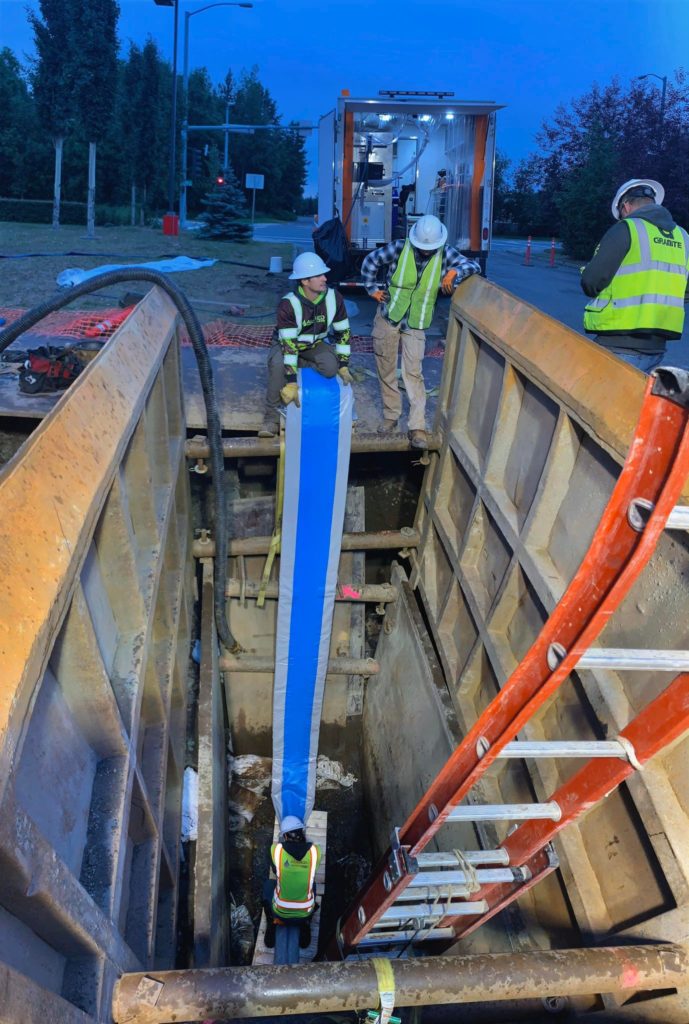 Trenchless pressure pipe is an innovative technique for replacing old and damaged pipes. 
Pressure pipelining is a highly advanced method for rehabilitating pipes that have become worn down from years of use or have cracks and leaks. Our CIPP equipment allows us to insert a new liner within the existing pipe and seamlessly restore it within hours. Applying high pressure to the pull-in-place material results in a fast, seamless, no-dig, eco-friendly service.
Importance of Pipe Replacement
It is no secret that Pipes have an expiration date, especially those buried underground. Buried pipes have constant and strenuous pressure put on them as soil shifts, roots grow, temperature changes, and structures are built near pipes with no regard to how they will affect underground pipe. Allied has state-of-the-art trenchless services, knowledgeable technicians, and high-quality tools to successfully rehab your residential and commercial pipes.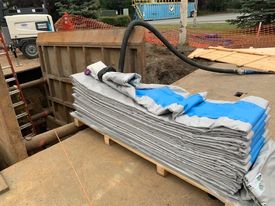 Pressure pipe is less invasive than traditional pipe rehabilitation. Traditional repair methods can require large labor, equipment, and repair costs. A pressure pipe project can be completed without the extensive property repairs that could potentially tack thousands more onto your bill. Our team utilizes Trenchless technology, using a pull-in-place material that forms to the existing host pipe. Without having to remove the old pipe through digging it allows for no destruction of your yard, sidewalks, roadways, foundation, and landscaping.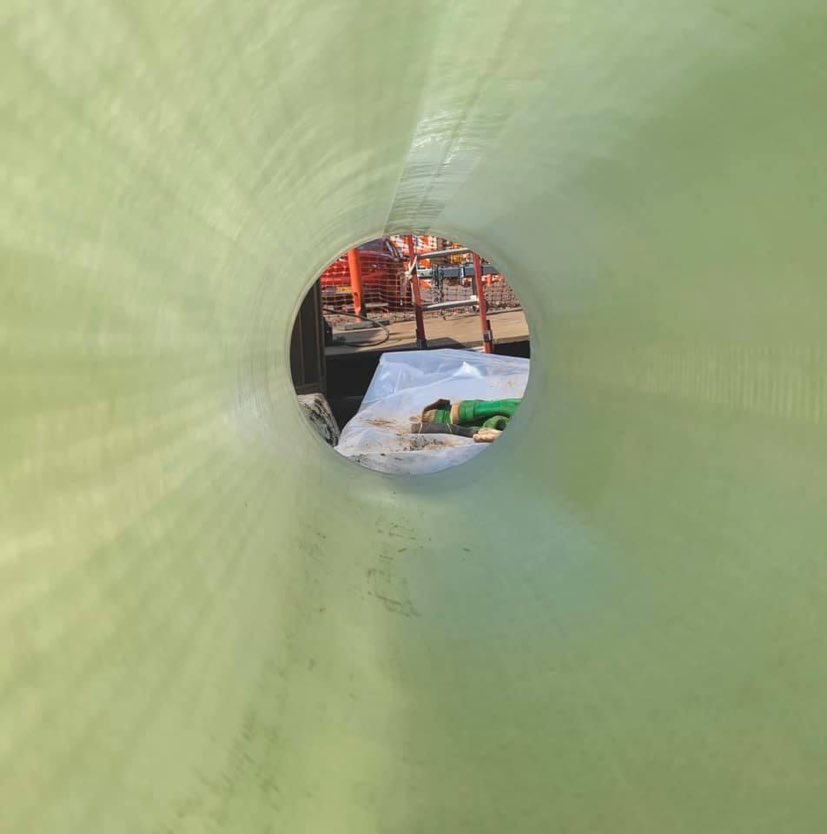 Convenient & Eco-Friendly
Trenchless pressure pipe is convenient, cost-effective, and environmentally friendly. The excavation required in traditional pipe replacement can churn up asbestos, mold, and other hazardous contaminants in the soil and groundwater. Trenchless pressure pipe doesn't require long trenches through your property, so your exposure to unhealthy conditions buried in the soil is reduced.